Jumbo Loans Getting Cheaper
If you're taking out a loan on a pricier home, you'll likely be securing a "jumbo loan" — that is, a mortgage of more than $417,000. Jumbo loans have recently captured national attention for their extremely low rates. In fact, they're even lower than conventional mortgages, and some lenders are even allowing lower down payments and waiving the mortgage insurance too!
The Mortgage Bankers' Association reported the average rate of jumbo loans last week was 4.24%, as compared to the conventional average of 4.36%.
Additionally, borrowers have historically needed a minimum credit score of 770. However, many lenders are now allowing credit scores as low as 660.
If you're looking to be introduced to a lender, let us know! We would love to assist you. We can be reached by email at theoffice@everyhome.com and at 215 699-5555.
---
Zillows Zestimates
Zillow's Zestimates have been all the rage since they were released a few years ago….and we're not surprised! After all, where else can you snoop on the price of your new neighbor's home? (It's okay, we've all been there.) While Zestimates can be really fun, it's important to recognize their limitations.
The algorithm used to calculate each Zestimate is pretty sophisticated, but it's not intended to replace an appraisal or real estate professional. Zestimates take into account the location and aspects of a home on public record (acreage, # of bedrooms/bathrooms, etc), but they are generally unable to consider other things that really matter, such as the condition of a home. Additionally, Zillow has more information about some neighborhoods and cities than it does about others, and this can greatly affect the accuracy.
Zillow discloses all of this information on their FAQ page, and it's true that sometimes their Zestimates can be spot on. But generally speaking, it's a good idea to think of it as just a fun tool or a starting point.
If you're thinking about selling your home and you'd like us to provide with you with a complimentary Comparative Market Analysis (CMA), we'd love to help out. We won't ask you to sign a single thing and all we ask is you provide us with your address, via email at theoffice@everyhome.com
Selecting the Perfect Lender
Choosing a mortgage lender is just as important as selecting your real estate agent — after all, they'll be with you every step of the way, and they're an important contact after you purchase your home too!
Some folks choose to use their bank for a mortgage, as they can often offer competitive rates and they're familiar with your banking history. Additionally, if they're a smaller bank, you may already know and trust some of their loan officers.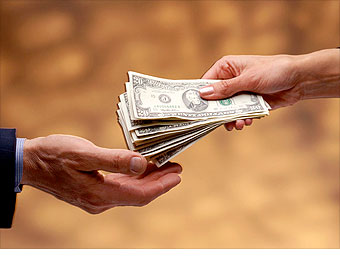 Many of our clients instead choose to use mortgage brokers. These lenders work for companies that exclusively sell mortgages, and they shop the rates of many, many banks. When you're ready to "lock in" to a rate, they can offer you the rate of the best bank for your needs. These companies and their loan officers are often very local, and we always recommend you use a local lender!
Ultimately, you'll want to ensure that you choose a lender with extraordinary customer service and competitive rates. Be sure to ask your lender if they're available on weekends (which is when you will be likely to need them to price homes out and provide you with preapproval letters, since you'll be home hunting on weekends!), and also for a sample good faith estimate providing a breakdown of their fees.
If you're looking for a lender, we would love to introduce you to one of our network lenders who have demonstrated excellent customer service and the best rates out there. Just ask your EveryHome agent for a few suggestions! As always, we're here to help!
---
Get Involved at the Ambler Food Co-Op!
Good news for our neighbors in the Ambler area! A dedicated group of folks have been working hard on bringing a cooperatively-owned grocery store to our area. This means greater access to local foods, community membership and involvement (open to anyone!), and independence from chain retailers.
If you're like us, you're probably pretty excited to hear about this, and maybe you even want to become a member yourself! We have more good news: membership is affordable (plus, it's an investment….hellooo discounts & dividends). Check out the Ambler Food Co-Op website for details.
Visit their website here to learn more and check out their jam-packed event calendar.
Thanks to the hard-working volunteers at the Ambler Food Co-op for being such awesome neighbors! If you know of any great projects or start-ups in the area, e-mail us at alanna.messner@everyhome.com
---
Guide to New Construction Homes
If you're looking to purchase a new construction home, you're in luck! There are a lot of new construction communities in the Greater Philadelphia area, and many of them will be ready in time for next Spring and Summer.
There are a few things to keep in mind when purchasing a new construction home because it's a bit different than buying a pre-existing home. One big thing to remember is that when you're home hunting and visiting model homes, it's really important to bring your own agent. This is because if you show up to a model home without your agent, the builder's representative will automatically become your agent – and their fiduciary interest is the builder. However, your buyer's agent doesn't cost you anything, and will advocate on your behalf and help you to negotiate through the entire process.
EveryHome buyers choosing options for their new Ryan home!
Many of the new developments in the area are pretty customizable, meaning that you as the buyer will be able to contribute significantly to the design and plan and colors of your home. Of course, some of these customizations are going to be in the form of upgrades – meaning it could raise the price a bit. Typically, these more customized homes take approximately 6-9 months to be built after you go under contract.
Alternatively, some new communities are semi-custom – these are typically the developments with more homes – and the delivery dates on these homes may be quicker than 6-9 months, although they don't allow for quite as much customization.
If you think you might be interested in a new construction home, we'd love to provide you with a comprehensive list of new communities in the area.
---
Spots for Your Romantic Date Nights
Looking to do something special this weekend? Consider our favorite local spots for a romantic date night (or just a fun night out with the girls!):
1. Tucked away in beautiful Bucks County, Crossings Vineyard is a great local vineyard with an exciting calendar of events. Check their Autumn events here and explore their Wine & Sushi class, or Wine & Tarot Card Reading night, or a morning Wine & Yoga class!
Image via Crossingsvineyard.com
2. Sellersville Theater offers an intimate theater featuring a packed calendar of popular folk/world/singer-songwriter artists. Be sure to purchase tickets in advance, and don't forget to make reservations at the classic Washington House restaurant next door!
3. Enjoy craft beers and fall-themed foods? Stop by one of Philadelphia's popular Oktoberfest celebrations– many are beginning this weekend! Visitphilly.com has compiled a comprehensive list here
4. See Philadelphia as you've never seen it before on the Spirit of Philadelphia! The revamped dinner cruise offers delicious dining and a romantic date night of dancing on the river — just be sure to purchase tickets in advance and dress up!
5. Everyone goes out to dinner for a date — so why not switch it up? Enjoy a phenomenal brunch at Chestnut Hill's popular eatery, Cake! With a menu to die for and a beautiful garden-themed conservatory setting, you'll never want to leave!
---
What You Need to Know about Sellers Property Disclosures
If you're in the process of buying a home, you're probably familiar with a Sellers Property Disclosure (SPD). It's exactly what it sounds like–a legal document that the seller fills out to disclose any known defects that may negatively affect the value of the home (such as known termites, leaking roofs, flooding, pets, and even deaths in the home). Similarly, the SPD can also include any work and upgrades that may positively affect the value of the home. Here's what you need to know:
1. Sellers Property Disclosures are extremely important–for both the buyer and the seller. The buyer must (carefully!) review & sign the SPD, and the seller must diligently and honestly fill it out to the best of their knowledge.
2. In our market, buyers generally review the Sellers Property Disclosure before putting in an offer on the home. In fact, SPD's are generally available for agents to access online. Interested in seeing one for a home you like? Just ask us.
3. Sellers Property Disclosure requirements vary by state and county, but sellers are generally obligated to disclose everything that they know. Unfortunately, a lack of proper disclosure can lead to messy conflicts down the road…and even lawsuits.
4. Sellers Property Disclosures are very different than home inspections. Generally, the sellers do not have the knowledge of a home inspector, and therefore an inspection can reveal quite a bit more than a SPD. We always recommend making any purchase contingent on a satisfactory home inspection.
Search EveryHome for all the newest listings!
---
Apple Picking Near You
September is upon us, and we love nothing more than picking fresh fruit and veggies from local orchards. Here are a few of our favorites:
EveryHome loves apple picking! Each fall, we host an "apple picking and pie baking" party.
Solebury Orchards in Bucks County offers 70 acres to pick fruits from! Their apple season lasts from now until November 4th, and they feature flower picking as well.
Linvilla Orchards in Media boasts more than 20 varieties of apples, as well as delicious baked goods, hayrides, and plenty of fall festivals and special events.

Duffield's Farm Market is located in Sewell, NJ and features 50 varieties of fruits and veggies to pick from (check their website for their picking season details!). Before you head out, don't forget to stop by their baked goods shop for the best cider donuts we ever tried!
---
Blue Bell, PA
This week we're featuring Blue Bell (Whitpain Township), a popular place to live, work & dine in Montgomery County. Awarded #14 on Money Magazine's "100 Best Places to Live in the United States", BB has enjoyed a great reputation as one of the most loved Philadelphia suburbs. Here are some of our favorite spots:
We looove the restaurants here! Between Radice, P.J. Whelihan's, El Sarape, Lai Lai, and Farmer's Daughter, there's truly something for everyone.
An EveryHome listing in the low-maintenance and affordable Whitpain Hills community!
Blue Bell is served by Wissahickon School District, with plenty of private schools close-by too! Montgomery County Community College is also located in BB.
Three private rolling golf courses, one public 9-hole course, and plenty of parks & trails grace the open lands of Blue Bell & provide recreational activities for the whole family!
If you're interested in a home in the Blue Bell area, be sure to give us a call at 215.699.5555.
---
Top Career In America Goes To……
Real Estate Agents! It's true! According to an analysis of over 65,000 employee-generated surveys, real estate agents have the number one happiest job in America. Work environment, compensation, growth opportunities, and control over one's daily tasks were a few of the criteria used to analyze which career presented the most positive outlook.
Other top-ranking careers included Sr. Quality Assurance Engineer, Sr. Sales Representative, Construction Superintendent, and Sr. Application Developer.
And the unhappiest career? We're sad to say that nurses, teachers, associate attorneys, and customer service reps didn't fare quite so well.
Check out more at http://www.forbes.com/sites/jacquelynsmith/2013/03/22/the-happiest-and-unhappiest-jobs-in-america/
And if you're looking to make a career change to the happiest job in America, give us a call anytime. We love what we do…and we hope you will, too!
---
Considering Renting Out Your Home?
A lot of our clients are looking to rent their current homes in order to move, so if you're considering this you're definitely not alone! People typically wish to do this for a variety of reasons, one of which being that maybe they'd be struggling to sell their home for the price that they'd need – this is especially common if you bought when prices were high a few years ago. Renting is a really great alternative to selling, and there is a big market of families wishing to rent everywhere from small condos to large single-family homes…in other words, it's pretty likely that you'll find tenants.
The market for tenants will really open up if you consider flexible lease agreements – maybe by allowing 3 or 6 months instead of the usual 12 months, or by allowing pets. Allowing dogs or cats is one of the biggest and easiest ways to open up a huge market of renters. We typically encourage that you request a non-refundable deposit and maybe an extra $25 or $50 per month for the pets.
One of the best things about renting is that many mortgage companies will use the rental fee in your signed lease agreement toward your debt to income ratio. In other words, by renting your home instead of leaving it vacant, they'll allow you a bit more flexibility in purchase price with your new home. Since everybody's situation is a bit different, we recommend that you speak with your lender about your individual situation, but we have had client have a lot of luck with this in the past.
If you've never rented out your home before, it's not a bad idea to use an EveryHome agent to assist you. We'll give you an idea of a fair rental price, market your home for rent, find tenants and provide them with tours, process applications, and assist you with the lease agreement. The typical fee is one month's rent for these services. If you're interested in learning a bit more, feel free to reach out to us. We'd love to meet you and see your home – no obligation—just give us a call at 215 699 5555
---
HomeBuyers Timeline
It's common for homebuyers (and especially first time homebuyers) to ask us how long it usually takes to purchase a home. Normally, once a client is pre-approved with a lender and selects a home, it takes about 30-60 days. Of course, this answer varies—but here's an easy guide to help you map out a preliminary timeline.
1. Meeting a Lender. The very first step in a homebuyers journey should be talking to a lender and getting pre-approved for a price range. It's simple, painless, and typically completed over the phone—he or she will just ask you for your income, any debts you may have, and your Social Security Number. Within a day or two of completing a quick credit check & running a few numbers, you'll be given a price range that works for you. It's best to get pre-approved BEFORE visiting any homes (we don't want any broken hearts!). Planning to pay all cash? We're jealous! Skip to #2.
2. The Home Search & Signing the Offer. According to a survey by the National Association of Realtors, the typical buyer searched for 12 weeks and visited 10 homes before choosing "The One", but this number varies widely! Once you find "The One", you'll sit down with your agent and submit an offer. This involves some paperwork and it begins the negotiation process. You'll typically get a response from the seller within a day or two. Got the house? Congrats! Time to consider the mortgage process & inspections. Read on.
3. Getting the Mortgage. As a super-rough estimate, getting a mortgage takes approximately one month from the date that the offer is signed. But this number can change: Condos take a bit longer, as well as distressed properties (that is, foreclosures & short sales—ask your agent for more info). After the offer is submitted, plan on being in touch with your lender for a while! This is when all of your financial paperwork is needed. Not getting a mortgage? A quick 2 week settlement is possible.
4. Inspections. We ALWAYS recommend getting a home inspection, and this will typically happen within a week or two of signing the offer. If anything major comes up (failed septic, failed heating system, poor plumbing, etc) it could delay settlement until the necessary repairs are made. Here at EveryHome, we typically see settlement dates of

30-60 days

from date of signing. Ask your agent for a more personalized timeline for you!
---
Sprucing Up Your Bland Bathroom
We don't have to tell you that kitchens and bathrooms can sell a home—but did you know that you don't have to break the bank? Whether or not you're planning on selling, you can spruce up your bathroom with just a few simple tricks:
1. New fixtures & new lighting! Replace your old bulbs for some spiffy new high-efficiency ones, and pick up a trendy faucet and swanky low-flow showerhead while you're at it. It's less expensive to be environmentally-friendly than you'd think—check Home Depot or Lowe's to see for yourself.
Affordable, easy to install, and attractive! Just $138 from Lowe's2. Colors! If you're selling, swap out your current paint or wallpaper for a warm neutral to allow potential buyers to envision living in your space. Not selling? Go crazy! We like rich purples and exotic golds. Either way, treat yourself to a cozy new set of bath towels (make sure to Google a printable Bed Bath & Beyond coupon before you head out)…after all, you can take the towels with you if you're selling!
3. Storage, storage, and more storage. Ladies, we all know that our favorite Essie nail polishes and our couldn't-live-without-it Smashbox products are strewn around our vanity… but there's an easier way. Organize it! Check Crate & Barrel or The Container Store for the cutest storage stuff out there. Your husband will thank us.
4. Selling? Set the stage with all of the details to impress the most discriminating buyers. Keep your bathroom absolutely spotless during showings, invest in a few elegant French soaps, and don't be afraid to spritz & wipe down countertops moments before potential buyers arrive (the clean lemon-y smell will linger just enough).  Anthropologie is home to our favorite soaps, candles and handtowels.
---
Improvements to Make Your Home More Eco Friendly
1. You've heard it before, but we'll say it again: the energy savings associated with compact fluorescent light bulbs are enormous! Swap your incandescent bulbs for these eco friendly CFL's and save more than $50/year. Look for Energy Star certified bulbs to ensure that they're the most efficient.
2. Consider switching to organic and eco friendly cleaning products. Many household cleaners include ammonia and other toxic chemicals — not exactly the type of product that we want around our children and pets! Check out quality brands Seventh Generation, Ecover, and Biokleen.
3. A low-flow showerhead can save up to 15-20 gallons of water per day depending on how many people live in your household. That is a tremendous savings! Plus, low-flow showerheads have come a long way…most people can't even tell that it's low-flow! Pick one up at your local Lowe's.
4. Choose safe cookware. Pots and pans with non-stick coatings can be problematic if scraped into your food. Instead, seek out cast iron, enamel-coated cast iron, and stainless steel.
5. Fragrance-free household goods are an easy way to ensure that dangerous chemicals won't be getting washed down the drain. Laundry detergent, fabric softener, perfumed soaps, dish soap, and dryer sheets are all becoming available in much-safer fragrance free versions. Need to have some type of scent? Look for those with essential oils.
---